Version 11.15.0
#11.15.0
Alarm intervals can be customized.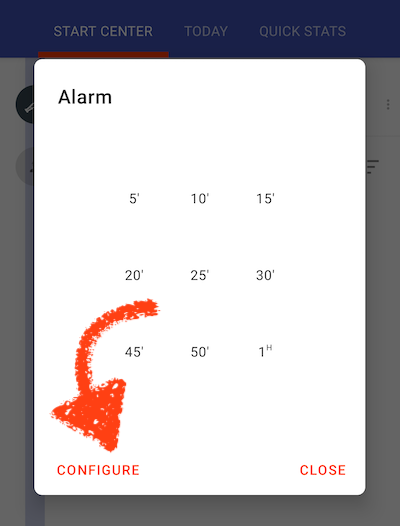 Version 11.14.0
#11.14.0
Swipe actions in the start center.


Version 11.13.3
#11.13.3
Quick access to the timeline.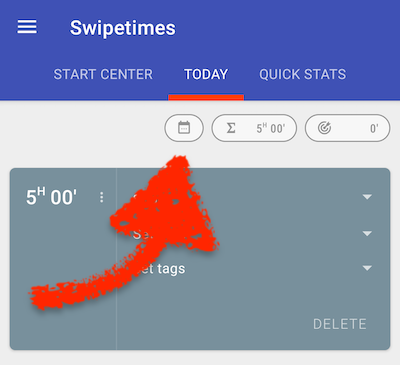 Version 11.13.0
#11.13.0
Quick access to the last records.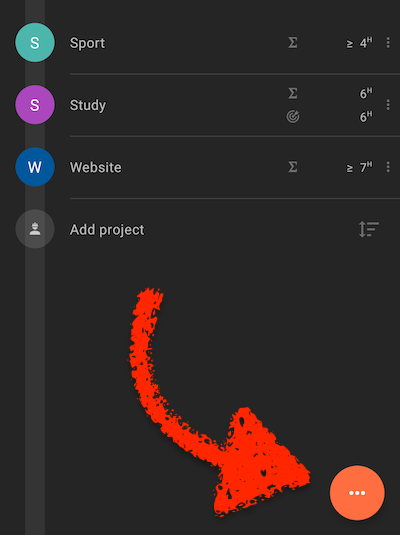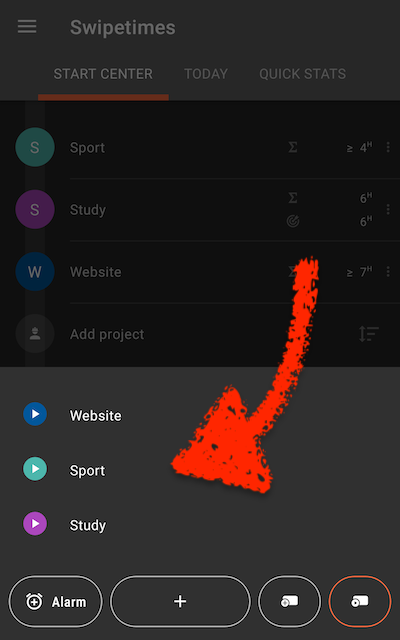 Version 11.12.4
#11.12.4
The changelog may be shown only for major updates.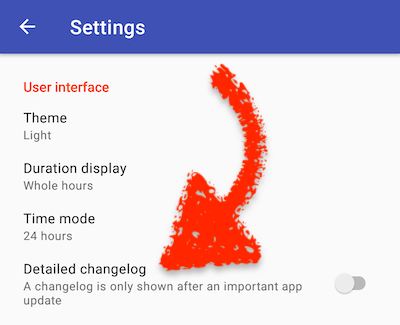 Version 11.12.0
#11.12.0
An alarm is automatically triggered when the duration of a running project record reaches the given value.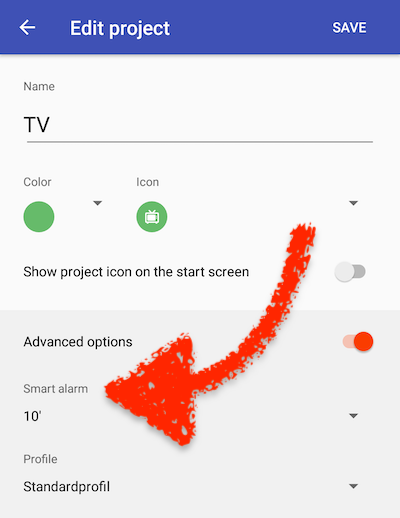 Version 11.11.0
#11.11.0
Records from other profiles than the current one are shown differently. They just have a small color marker.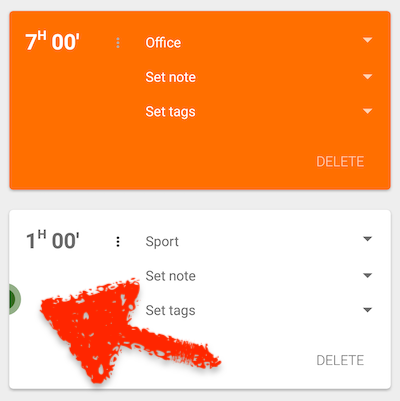 Version 11.10.0
#11.10.0
190 colors to choose from for projects and tags.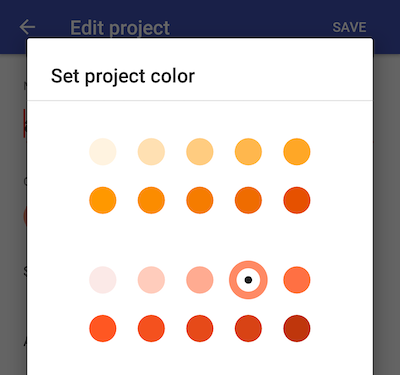 Version 11.9.0
#11.9.0
Automate your time tracking. Start the timer when your device connects to a WIFI network, stop it when disconnecting.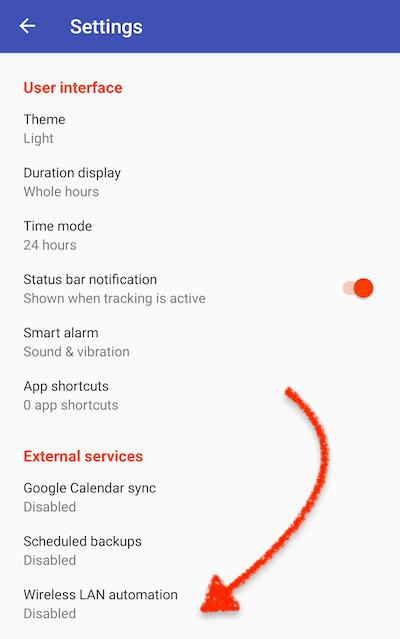 Version 11.8.0
#11.8.0
Minor improvements to the timeline.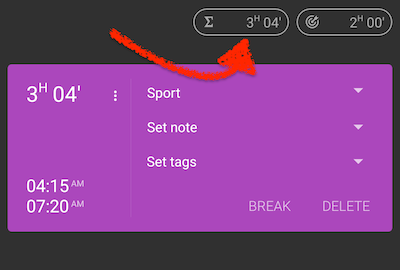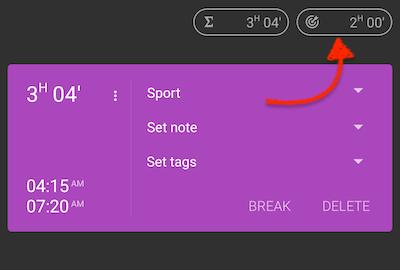 Version 11.7.0
#11.7.0
Time tracking settings have been centralized.

A new option for the the weekly and monthly time balances.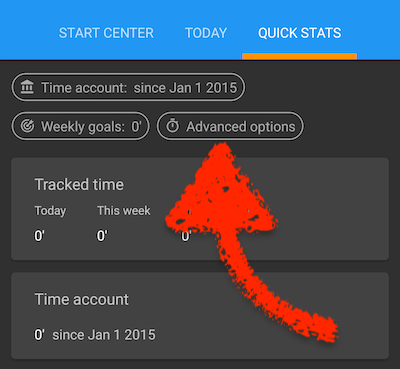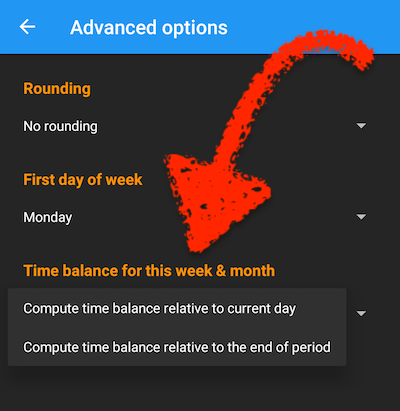 Version 11.6.0
#11.6.0
Projects can be pinned to home screen on Android 8.0+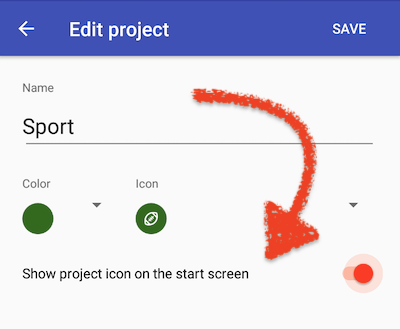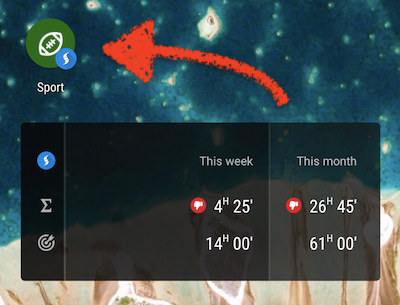 Version 11.5.0
#11.5.0
A new widget displaying tracked time vs. your goals.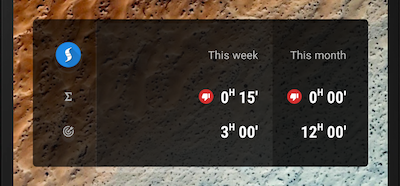 Version 11.4.10
#11.4.10
Small improvements in the quick stats.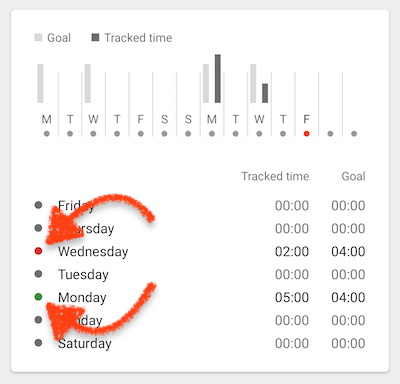 Version 11.4.0
#11.4.0
Notification when daily goal is reached.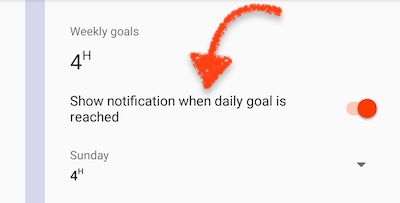 Release 11.2.0
#11.2.0
App shortcuts on Android Nougat+.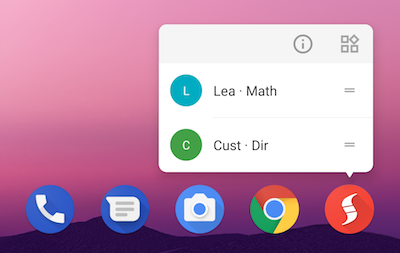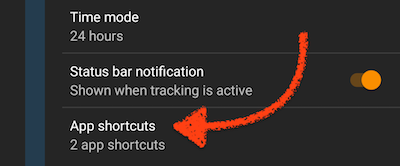 Release 11.1.0
#11.1.0
Enhancements to the PDF summaries.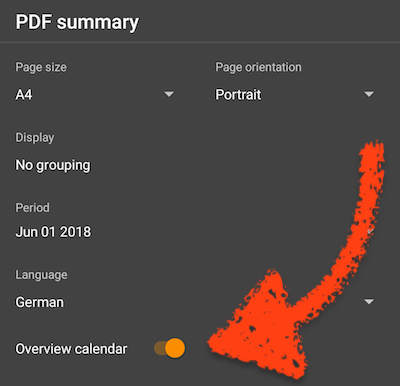 Release 11.0.0
#11.0.0
PDF summaries. That's it.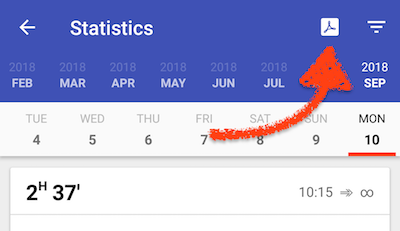 Release 10.9.2
#10.9.2
The time picker allows you to set the start time of a newly added record in direct adjacency to the previous record, so you can avoid time gaps.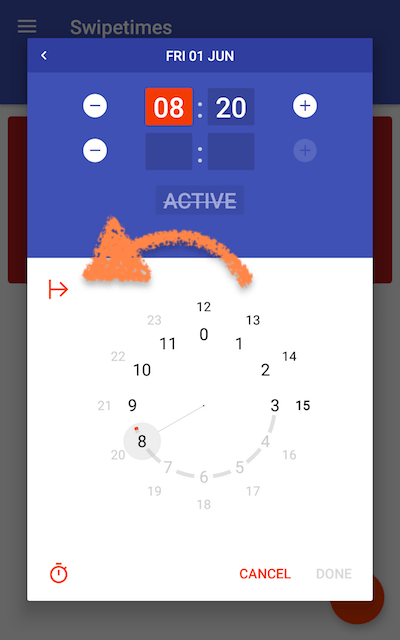 In this example, the start time was set to 08:20, as the day's last record ended at 08:20. The ↦ button will only be shown if the day has at least one record.
Release 10.9.1
#10.9.1
The account for the backups can be changed.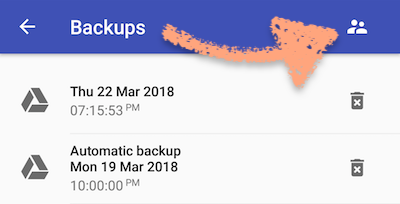 Release 10.9.0
#10.9.0
The projects from the start center can be reordered.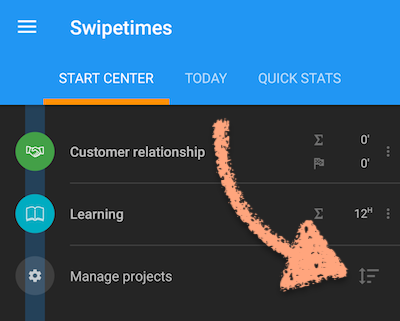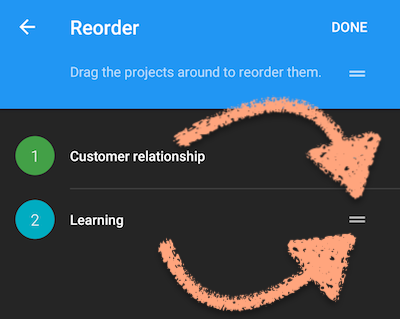 Release 10.8.0
#10.8.0
Added the ability to add duration-only records. As their name says, they do not have a start and end time.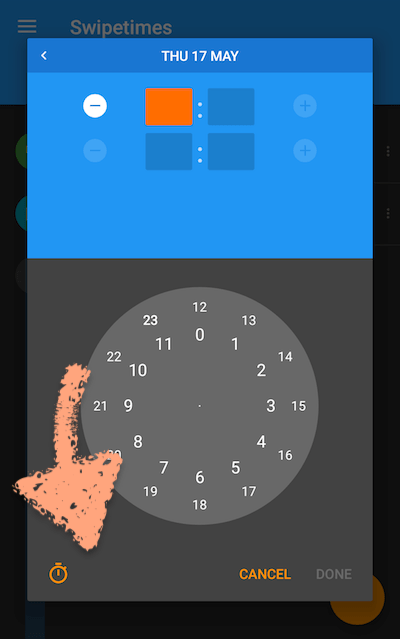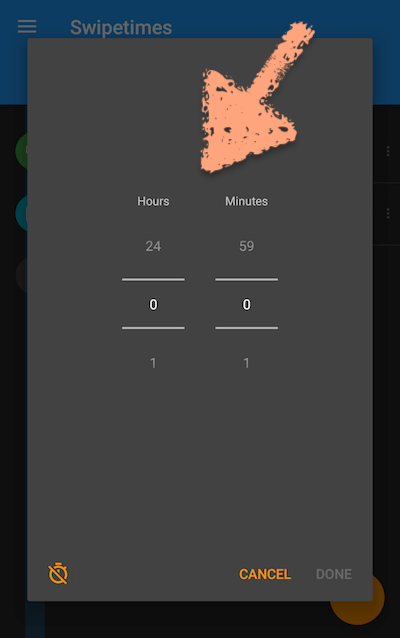 Release 10.7.2
#10.7.2
As always, some crashing bugs were fixed. And most probably no new crashing bugs added ;-)


The start date for the time account computation is also used in various statistics. More explanations in the screenshots below.





A. The daily target (in this example 8 hours per day) goes into effect on April 29, a sunday. Time account is also computed starting with this date.

B. The small two-weeks chart displays the daily target (the blue lines) starting with April 29. The same applies for the detailed statistics (not shown here).